Watch for more information about the Northwoods Brew Crew coming soon to this page!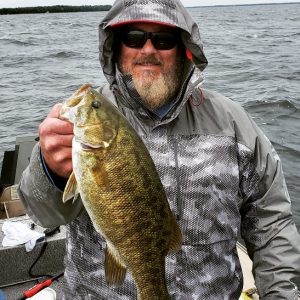 Sean Annis
Sean Annis – Owner/General Manager
Jackson Kleingartner – Cook
I am a cook at NWBP, and my job includes cooking, creating specials, organizing, cleaning, etc. I enjoy playing drums (here's the shameless plug for my band Motherwind, check us out), cooking, learning about biochemical processes, and I like long walks on the beach.

Colton Smith
Colton Smith – Cook / Brewing Assistant
Brewing assistant by day and cook by night. I am responsible for all the tasks in the brewery that the brewmaster refuses to do like cleaning tanks, cleaning kegs, packing and stacking freshly canned beer. If it's a dirty job in the brewery, I'm probably the man doing it! Then like Superman I change my cape, cap & shoes to fly into the kitchen to cook and do more cleaning. I'm also the founder and CEO of Beef River Fly company. When I don't have dishpan hands, you can find me outside hunting and fishing.

Cindy Amundson
Cindy Amundson – Bartender
I'm Cindy and I've been at NWBP for 4.5 yrs. Not only am I the day bartender but also the mom to this crazy group! Most of the crew calls me mama Cindy. I love the outdoors. I'm an active member of the Osseo Area Rod and Gun Club. When I'm not spending time hunting in the "She-Shed" my husband Eric built for me, you can find me spoiling my grand kids.

Zack Ziegler
Zack Ziegler – Bartender
Hello everyone my name is Zach Ziegler I have been a Northwoods team member on and off for a long time. I am a bartender/assistant manager (if needed). I have a lot of bartending experience so if you have any questions please don't hesitate to ask me questions about what we do here at Northwoods! I have multiple other jobs including working as an EMT/Firefighter at a local fire department on top of finishing up my degree as a Fire Medic. I love to hunt and fish in my limited free time!

Sheri Spaulding
Sheri Spaulding– Bartender
Amanda Gruber – Bartender
My job includes serving customers amazing beer and fantastic food. Even if I get frustrated with them, you always do it with a smile! Oh yes… cleaning, sampling beer, cleaning, organizing, cleaning, and yeah that sums it up! When not working at Northwoods you can find me working my day job as a welder or spending time with my family as both my daughter and I are bad @$$ barrel racers!

Kenna Erickson
Kenna Erickson – Bartender
I work as a bartender here at NW and enjoy making drinks as well as pouring beer! Providing excellent customer service is what I strive for and work to make sure the experience at NW is friendly with the family-like atmosphere! I'll graduate in May as an elementary teacher and enjoying being outside whether it's hunting, fishing, camping, or hiking, I do it all.

Tristen Seymour
Tristen Seymour – Bartender
Sup y'all I'm T-bone! Teacher by day, beer slinger by night. I enjoy short walks, grilling meat, and terrible jokes. Oh, and I like beer and whiskey. And if I didn't mention I'm a HUGE basketball fan!

John Williams
John Williams – Bartender

Harleigh Gearing
Harleigh Gearing – Bartender
Hey y'all! I haven't been active at Northwoods for several months but I hope to be around a bit this winter! I am a bartender at Northwoods and fun fact, I have the same birthday as Sean!

Teryn Karlstad
Teryn Karlstad – Bartender
I am a bartender here at Northwoods, but I moved back to St Paul for the school year. I hope to be back serving beer over winter break and J term! Outside of working at the bar, I am a pre-dental student at the University of St. Thomas. I enjoy four wheeling/snowmobiling, riding horses, working out, and baking!

Taya Espeseth
Taya Espeseth – Runner
I my job title says I'm a runner, but I'm so much more. I have taken on the task of being the "OFFICAL" take out order queen and helping behind the bar. I also decided to taking on cooking. I'm just a Taya of all trades you can say! When not out on the restaurant floor, I'm probably in back helping the kitchen guys, working off-site catering jobs or doing whatever other random jobs need to be done. Besides working at Northwoods, I work as a CNA. I also like to longboard.

Trinity Knudson
Trinity Knudson – Runner
I'm Trinity and I'm one of the runners. I'm the shy one and I make T-Bone and Taya clean the bathrooms when they work because I find it nasty. When I'm not at work, you can find me out on the golf course.

Logan Smith
Logan Smith – Runner
My name is Logan and I'm a runner here at Northwoods. When not at work or school, I like doing stuff outdoors and working on motor vehicles.

Kelsey Hager
Kelsey Hager – Float
My name is Kelsey Hager and I'm a float here at Northwoods. I started out as a runner and now am transitioning to becoming a float. When not at work, I like to hunt and be outside in the woods, draw and paint. Basically I love anything where I can be creative.