Watch for more information about the Northwoods Brew Crew coming soon to this page!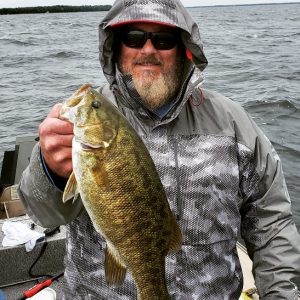 Sean Annis
Sean Annis – Owner/General Manager
Have you ever woke-up in a cold sweat in the middle of the night because had that reoccurring nightmare where you own and operate a brewery and restaurant? Wait, what do you haven't? Does this mean I'm the ONLY one? I've been a fixture with Northwoods since it opened in November 1997. I've now held every position in the building since becoming the interim brewer back in October 2019
Rebecca (Becci) Hei – Events & Marketing Manager / Outside Sales Manager
I can be seen doing almost anything in building from planning & organizing events, running the social media to bartending & talking to guests. I'm also responsible for working with our distributors and outside sales. So, if you can't find Northwoods brews at your favorite place, I'm the person to talk to about it! When I'm not working (I know, I know that's a rare sighting, ha ha) I can probably be found at a concert or camping.
Jackson Kleingartner – Cook
I am a cook at NWBP, and my job includes cooking, creating specials, organizing, cleaning, etc. I enjoy playing drums (here's the shameless plug for my band Motherwind, check us out), cooking, learning about biochemical processes, and I like long walks on the beach.
Colton Smith – Cook / Brewing Assistant
Brewing assistant by day and cook by night. I am responsible for all the tasks in the brewery that the brewmaster refuses to do like cleaning tanks, cleaning kegs, packing and stacking freshly canned beer. If it's a dirty job in the brewery, I'm probably the man doing it! Then like Superman I change my cap to fly into the kitchen to cook and do more cleaning. I'm also the founder and CEO of Beef River Fly company. When I don't have dishpan hands, you can find me outside hunting and fishing.
Amanda Gruber – Bartender
My job includes serving customers amazing beer and fantastic food. Even if I get frustrated with them, you always do it with a smile! Oh yes… cleaning, sampling beer, cleaning, organizing, cleaning, and yeah that sums it up! When not working at Northwoods you can find me working my day job as a welder or spending time with my family as both my daughter and I are bad @$$ barrel racers!