Watch for more information about the Northwoods Brew Crew coming soon to this page!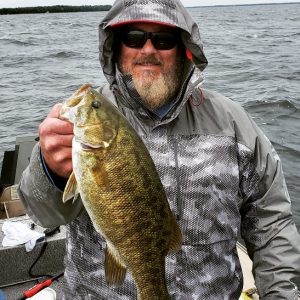 Sean Annis
Sean Annis – Dishwashing Specialist

Colton Smith – General Manager-Cumberland Location

Brewing assistant by day and cook by night. I am responsible for all the tasks in the brewery that the brewmaster refuses to do like cleaning tanks, cleaning kegs, packing and stacking freshly canned beer. If it's a dirty job in the brewery, I'm probably the man doing it! Then like Superman I change my cape, cap & shoes to fly into the kitchen to cook and do more cleaning. I'm also the founder and CEO of Beef River Fly company. When I don't have dishpan hands, you can find me outside hunting and fishing.
Kenzie Lantz (Tater) – Operations Manager

My name is Kenzie but everyone calls me "Tater", I'm the little Sean of the business but I show up for work. Outside of work I'm sleeping or hanging out with my cat Carl.
Sherie Spaulding (Shelia) – Tapster
Bartender extraordinaire and food aficionado. Here to serve your every need!
Amanda Gruber – Tapster
My job includes serving customers amazing beer and fantastic food. Even if I get frustrated with them, you always do it with a smile! Oh yes… cleaning, sampling beer, cleaning, organizing, cleaning, and yeah that sums it up! When not working at Northwoods you can find me working my day job as a welder or spending time with my family as both my daughter and I are bad @$$ barrel racers!

Taya Espeseth
Taya Espeseth(TayTay) – Food Export Tech/Tapster

I my job title says I'm a runner, but I'm so much more. I have taken on the task of being the "OFFICAL" take out order queen and helping behind the bar. I also decided to taking on cooking. I'm just a Taya of all trades you can say! When not out on the restaurant floor, I'm probably in back helping the kitchen guys, working off-site catering jobs or doing whatever other random jobs need to be done. Besides working at Northwoods, I work as a CNA. I also like to longboard.
Matt Miller (Miller) – Culinary Tech

I'm 17 …almost 18. I enjoy hunting, trapping and gaming. I work hard everyday no matter where I am.
Chance Smith ( Chauncey) – Food Export Tech

I'm 14yrs old. Little brother of Colton Smith. I enjoy spending time with friends, snowboarding, and playing baseball.
Hayden Smith –Head Culinary Tech

Hayden is the name. I'm a head culinary tech at NW. In my free time I like to workout, golf and race things.

Logan Smith
Logan Smith – Tapster
My name is Logan and I'm a tapster here at Northwoods. When not at work or school, I like doing stuff outdoors and working on motor vehicles.
Maraya Espeseth – Food Export Tech – Both Locations

I'm Maraya Espeseth. I'm a student at Chippewa Falls High School. My favorite animal is a cat, and I have 3 cats plus one dog. (I'm Sean's favorite)
Lilly Kufner – Food Export Tech

 Hi I'm Lilly. I'm a junior at Osseo-Fairchild High school. I'm in track and apart of our schools student counsil.
Outside of school I really enjoy hanging out with my friends and...thats pretty much it.😉